Complete Story

12/10/2021
OJFSDA Honors Partners and Members at December General Membership Meeting
OJFSDA got the chance to honor some very special people at today's general membership meeting. The recipients are as follows:
The Advocacy Award was presented to The Center for Community Solutions (CCS) in honor of their commitment to the health and wellbeing of all Ohioans during a time of unprecedented strain on the health and human services system. Tara Britton, Director of Public Policy and Advocacy for CCS, was present to accept the award.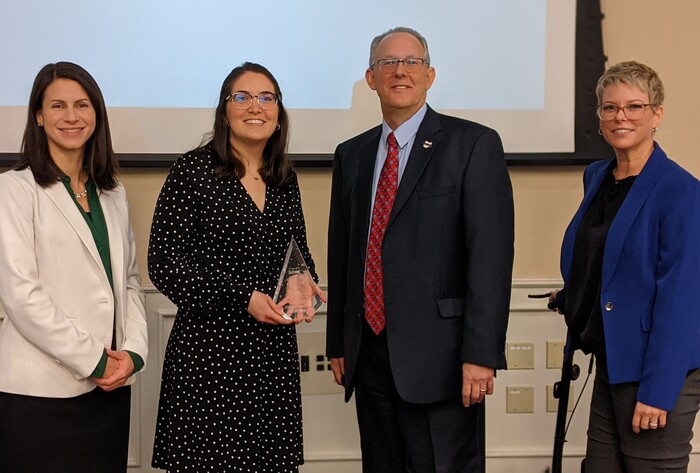 The Presidents Award was presented to the Ohio JFS Human Resources Association (JFSHRA) in honor of their outstanding and steadfast support to county agencies and their contributions to the JFS human resources profession. JFSHRA Officers Courtney Lower, Valarie Nash and Stephen Peterson were present to accept the award.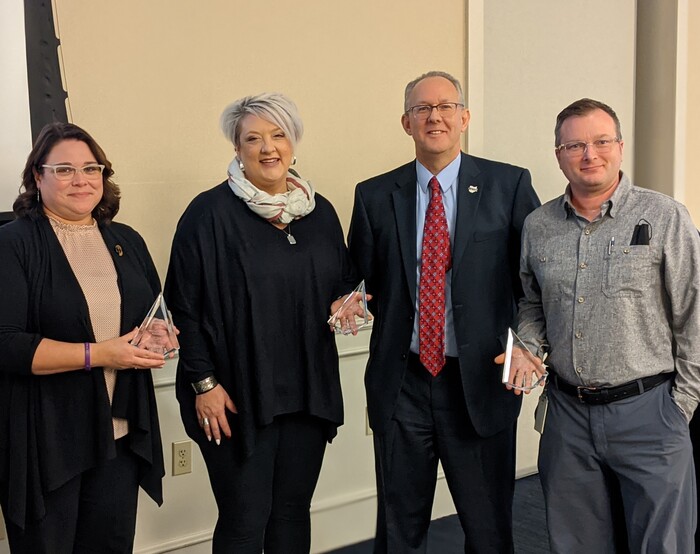 The Wonder Woman Award was presented to Summit County Director Terri Burns in recognition of her commitment to excellence and her WONDERful contributions to the Association.
The Flash Award was presented to Wayne County Director Rich Owens in recognition of his dedication to his peers and his willingness to always step up in a FLASH when needed.
The Superman Award was presented to OJFSDA Executive Director Joel Potts on behalf of the OJFSDA members and staff in recognition of his leadership during a time of incredible uncertainty and for being a SUPER Executive Director and boss.
---