Annual Training Conference
Save the Dates: May 9-10, 2024
Hyatt Regency Columbus

General Information

Pre-Conference Membership Meeting – County JFS Agency Directors Only
On Wednesday ahead of the conference kickoff Thursday, the association will host its quarterly General Session. This required registration is separate from conference registration and is intended for county JFS agency directors and/or members of their leadership teams if they choose as is true for the March, September, and December meetings.

When: May 8, 2024
Where: Hyatt Regency Columbus
Room: McKinley
Time: 12:00PM buffet lunch, 1:00PM agenda start
---

About the Event App
The app serves as the conference's information hub before, during, and after the event. We rely almost exclusively on the app and encourage attendees to explore the platform in advance to acquaint themselves with its functionality.
Within the app registered attendees will find most importantly:
Their personalized session schedule and room locations,
Venue maps,
Handouts, and
Session and event evaluations.
App access is granted on a rolling basis to registered attendees only. Access to the 2023 conference app ends Thursday, June 22.
---


Downloading the Event App

To help ensure everyone's Wi-Fi connections are the best they can be,
download the app prior to your arrival

.
Search for the R@H ConferenceBeat Event App in the App Store or Google Play
To receive push notifications, allow notifications if prompted
Locate and select 2024 OJFSDA Annual Training Conference from the Current Events list
Tap Go to Event below the event details
Click the Sign In icon
Enter the Email address used during registration
Create a Passcode to secure your personal profile (write down or save your password somewhere safe should you need to reference it in the future)


---

Early Onsite Registration
Beat the registration rush and skip the line by checking in before the conference begins from 3:00-6:00PM on Wednesday, May 8 in the Nationwide Foyer of the Hyatt Regency. Event registration will also open at 7:30AM Thursday, May 9 and 7:15AM Friday, May 10.


---

2023 Keynote Speaker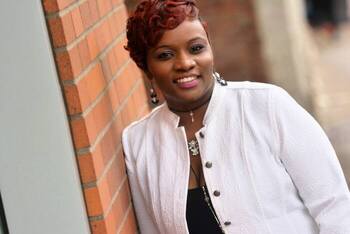 We are excited to welcome Tamekia MizLadi Smith to the event to provide the opening keynote address. Tamekia is affectionately known as "the Singing Speaking Poet". As the founder of EDU Arts, LLC she utilizes various forms of creative arts to convey a memorable learning experience. Her work experience and passion for Health Equity, DEIB, and Self-Care have been instrumental in her approach to creating programming for Workplace Culture and Wellbeing. With over 20 years of diverse speaking and training experience, her practical approach to aiding corporations in creating a psychologically safe space has made her a sought-after keynote speaker. After speaking at the TED Conference in Vancouver Canada she authored a book entitled "Take the Stage".


Technically I'm Ok!
This motivational keynote will explore the emotional and mental wellbeing of employees and the benefits of wholeness in the workplace. Through candidate dialogue and engaging activities, this talk will bring components of emotional intelligence, self-care and resilience into a cohesive mandate.
Audience takeaways:
Learn how all stakeholders create a culture of wellbeing in the workplace.
The essentials of implementing Peer Supporter best practices to improve wellbeing.
Implementing work/life balance tools and principles to reduce stress.


---

Dependable Training Tracks
In addition to a motivating opening keynote, the conference offers over 50 sessions in a variety of training areas provided by program, policy, and issue experts. These areas include competency and professional development, fiscal, workforce, public assistance, Medicaid, human resources, management and supervision, adult protective services, and child care.


---

Provided Meals
On Thursday, May 9 morning beverage service and an afternoon refreshment break, including snacks and a variety of hot and cold beverages, will be served. Lunch is not provided and is on your own. The agenda has a built in 1.5-hour break to allow attendees to grab lunch from area restaurants in addition to the Convention Center's food court, where they can expect to encounter long lines.
On Friday, May 10 breakfast and morning beverage service, including a variety of hot and cold beverages, will be served. As the conference concludes in the early afternoon, no additional food or beverage service will be provided.


---

Volunteers
The conference would not be possible without our resolute volunteers acting in the role of session monitors to ensure sessions run smoothly. They are integral to providing a fun and educational experience for attendees and a small token of our appreciation is given to each confirmed volunteer. While every effort is made to assign volunteers to sessions they registered for, in rare instances when a session is not organically covered volunteers may be asked to change sessions. If you have not volunteered at a previous conference, we do require attendance for a brief virtual orientation to acclimate you to your assignments and role.
Check the box at the bottom of your registration form if we can count on you to join us!


---

Cancellation Policy
Request for cancellation must be made in writing via email to Becca Krelko, Conference Coordinator, by the following refund dates. Cancellations by phone will not be accepted.
100% refund for cancellations received by April 11, 2024.
50% refund for cancellations received by April 25, 2024.
0% refund for cancellations received after April 25, 2024; a replacement will be accepted but no refunds will be issued.

If paying by invoice after the conference, applicable balances due will be invoiced at the rate corresponding to the date the cancellation was received. Registration fees for no-shows will not be waived or refunded.


---

Questions?
Contact Conference Coordinator Becca Krelko at rkrelko@ojfsda.org or call the OJFSDA office at 614-221-3688.

Agenda

2 0 2 3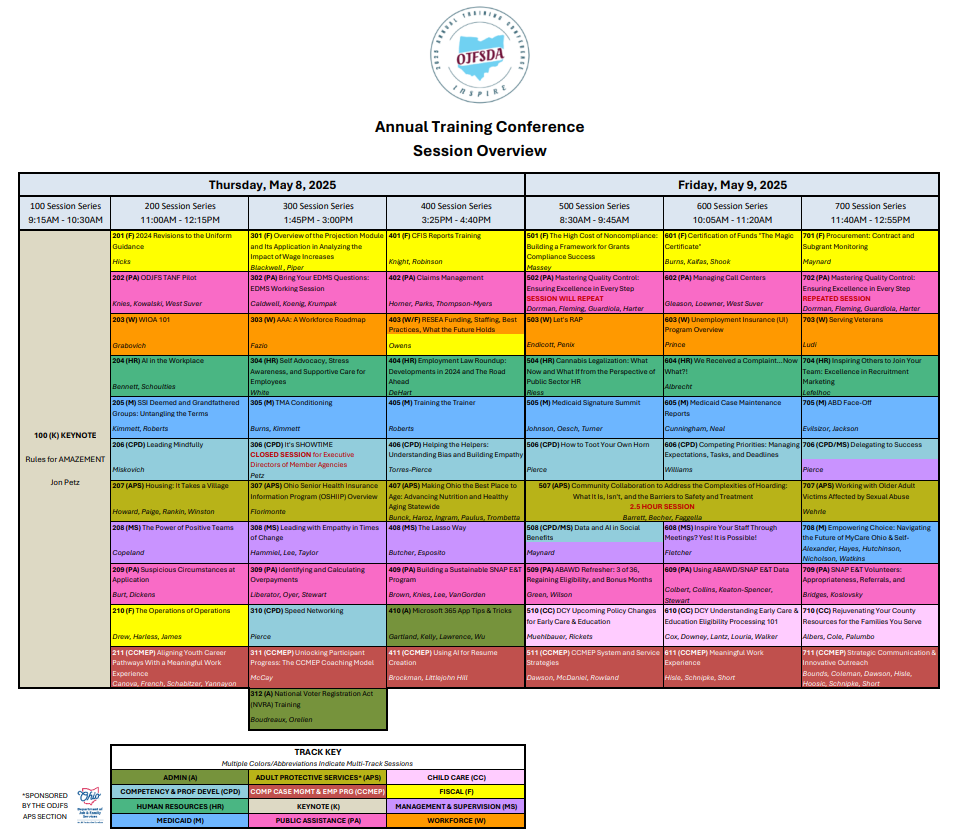 Download the (above) or
(below)
.

---

Wednesday, May 17, 2023
Thursday, May 18, 2023


Registration
If registering on behalf of others, please provide their contact information on their registration form. Registrants will not receive conference-related information nor be able to access the event app unless their correct email address is provided. If you notice incorrect information on your user profile when registering or within the confirmation email send afterward, please email conference coordinator Becca Krelko.
Registrations may be paid for by invoice or with a credit card. If paying by invoice, ensure your agency/organization is recorded accurately when completing the registration process as that is how invoices are built following the event. Do not use abbreviations for county names, especially if other counties begin with the same letter.


2023 Registration Rates


Early Bird 2-Day Registration:

$300
March 6, 2023 - April 21, 2023


2-Day Registration (pre-event):

$350
April 22, 2023 - May 5, 2023


2-Day Registration (onsite):

$375
May 17, 2023


1-Day Registration (pre-event):

$225
March 6, 2023 - May 5, 2023


1-Day Registration (onsite):

$250
May 17, 2023 - May 18, 2023


Speaker 1-Day Registration:

$0
March 6, 2023 - May 5, 2023


Speaker 2-Day Registration:

$175
March 6, 2023 - May 5, 2023
OJFSDA Member Agencies 2 Complementary Registrations:

$0


Applied to Highest-Rate Registrations

After

the Event

For those preferring to input registrations in bulk, an internal collection form is available for download to assist in the gathering of needed registration details from individual registrants. Do not return completed forms to OJFSDA, it is for your internal use only.

To register multiple people at once, enter the first attendee's information, including session selections, then click Register Another Person at the bottom of the screen to repeat the process for each registrant. If logging in with your credentials and not attending the conference, delete the auto populated information and enter the information for the first person you are registering.

Support The Conference

Today's human services workforce faces a complex and quickly changing environment. The OJFSDA Annual Training Conference is one of the most notable occasions for Ohio's job and family services professionals to engage with thought leaders and innovators in the field, giving them the opportunity to discuss topics on a deeper, more personal level. As the largest event of its kind in the state, this two-day event provides a blended learning environment with multiple ways for the over 1,000 attendees to hear and share ideas. Our mission is to provide conference goers with meaningful education and training on the systems, policies, programs, and skills that are integral to their work, so they leave feeling more empowered and connected to their peers than when they arrived.
To be added to the distribution list to receive an invitation to support the conference when registration opens annually in January or if you have ideas for sponsorship opportunities not listed, email conference coordinator Becca Krelko.
---
---


Thank You to Our 2023 Sponsors & Exhibitors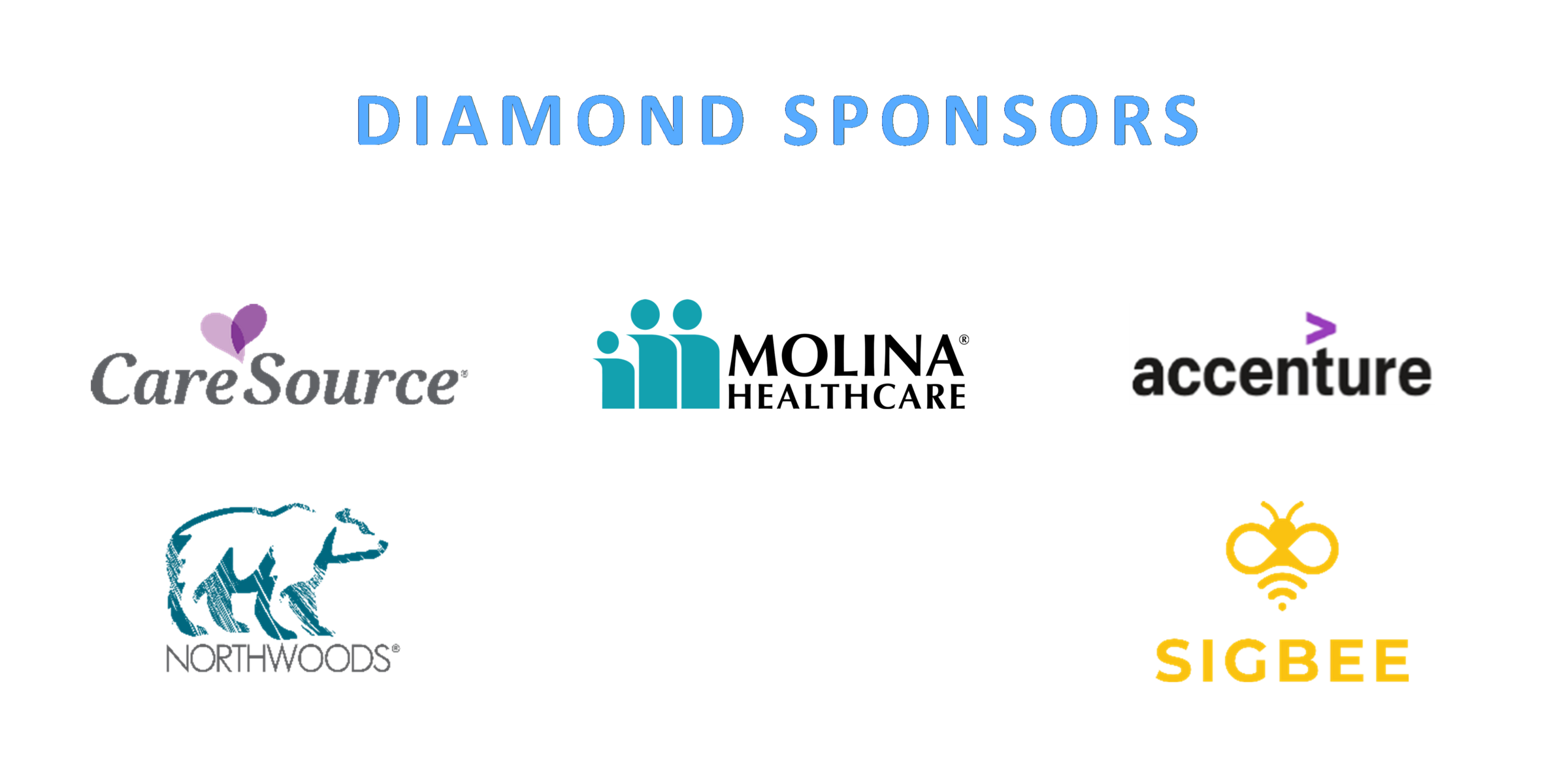 ---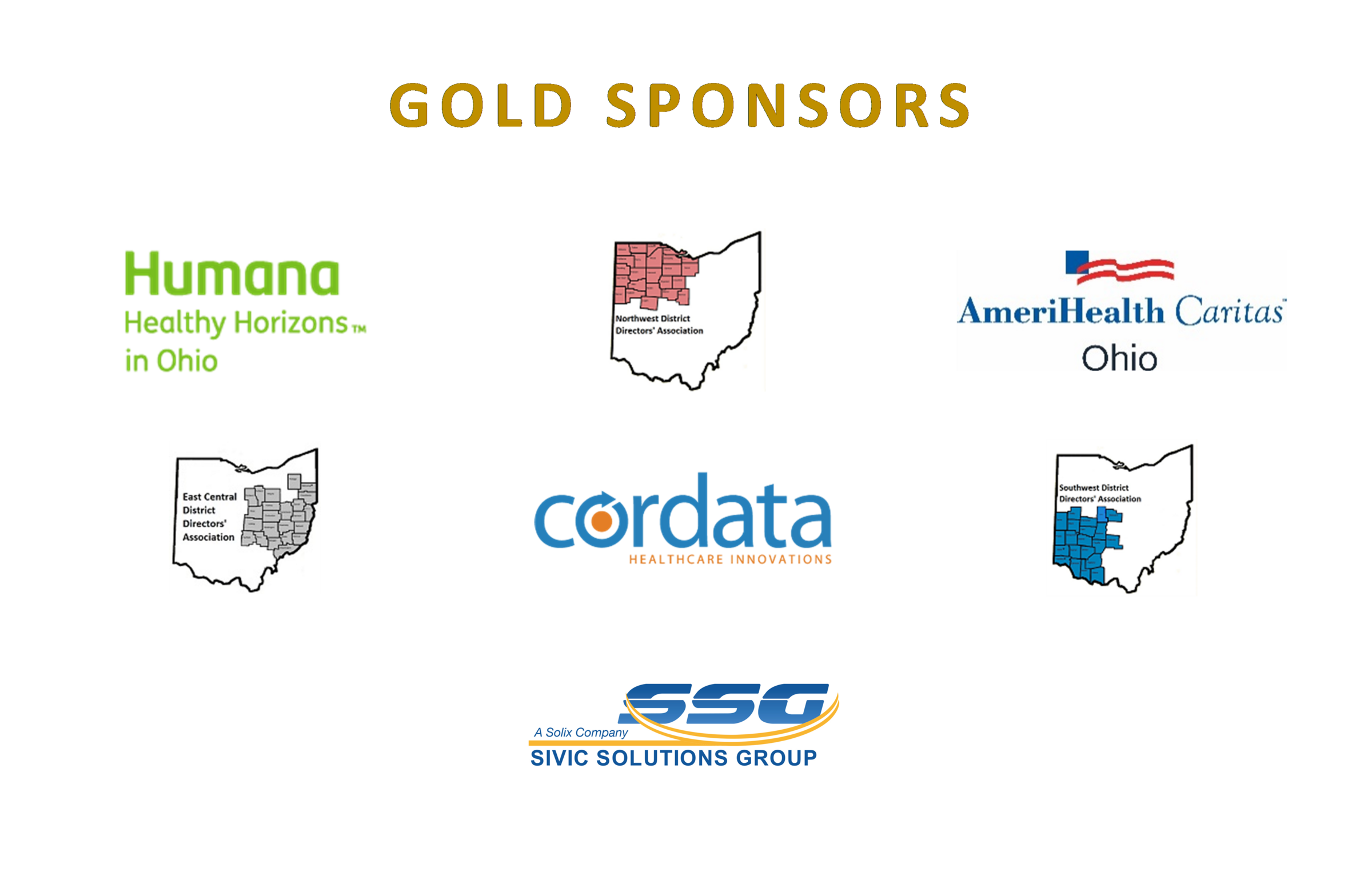 ---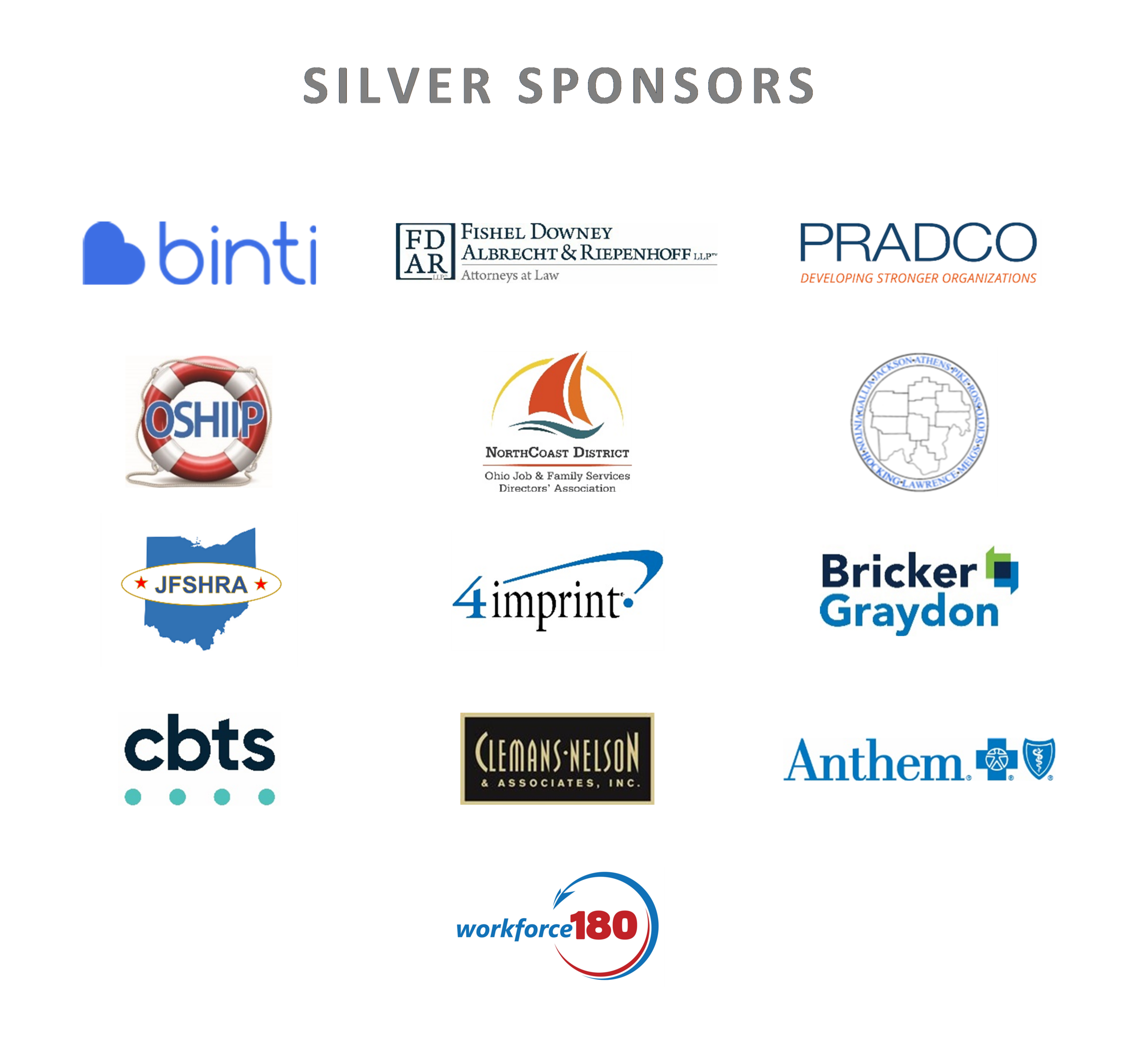 ---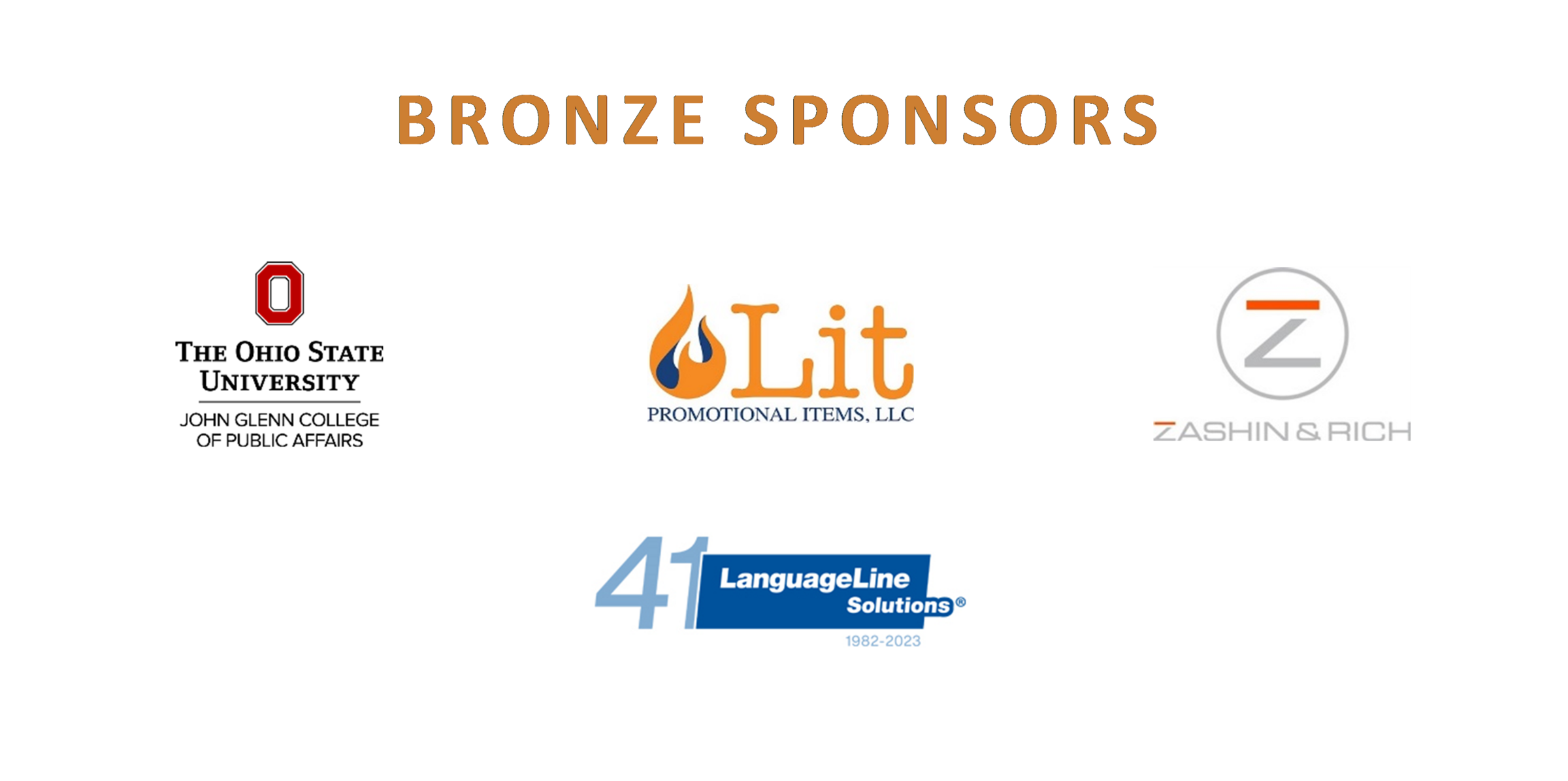 ---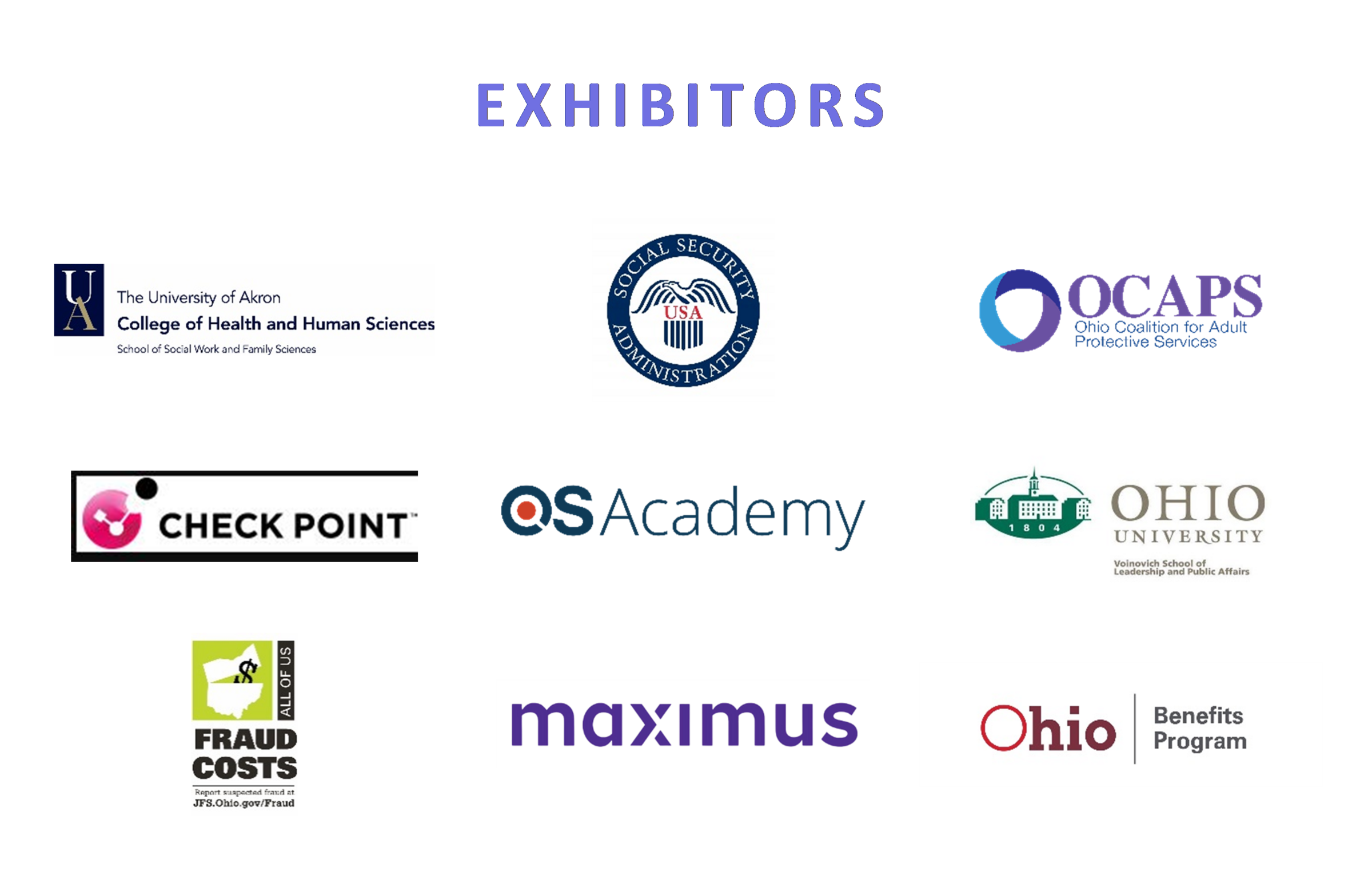 ---



Hotels & Parking

Parking
2022 guide remains current


---
BOOK EARLY, ALL RESERVATIONS BASED ON AVAILABILITY.
---



Hyatt Regency Columbus (Event Venue)
350 North High Street, Columbus, Ohio 43215
A block of rooms is available at the Hyatt Regency Columbus starting at $176 per night plus applicable taxes. Those who make reservations in this block receive a 20% discount on valet or self-parking at the Chestnut Street Garage.
Reserve your room at the Hyatt Regency Downtown by Friday, April 19, 2024.


---


Sonesta Columbus Downtown (Across the Street from Event Venue)
33 East Nationwide Boulevard, Columbus, Ohio 43215
A block of rooms is available at Sonesta Columbus Downtown starting at $122 per night plus applicable taxes. Those who reserve rooms in this block may valet park for $42 per night or $20 per day or self-park at a nearby garage at varying rates.
Reserve your room at Sonesta Columbus Downtown by Friday, April 12, 2024.


---


Drury Inn & Suites Columbus Convention Center (Next to Event Venue)
88 East Nationwide Blvd, Columbus, Ohio 43215
A small block of rooms is available at Drury Inn & Suites starting at $122 per night plus applicable taxes. Those who reserve rooms in this block may utilize the Drury's on-site covered parking for $19 per spot per day or self-park at a nearby garage at varying rates.
This block is not eligible for association managed hotel accommodations and must be paid by credit card.
Reserve your room at Drury Inn & Suites by Saturday, April 6, 2024.


---

Association Managed Hotel Accommodations
Request for OJFSDA to make and manage single or bulk room reservations on your behalf
All requests should be submitted via email to Becca Krelko, Conference Coordinator, by the respective cutoff date. Charges for room rates, applicable taxes, and valet parking will be billed to the Association's master account and invoiced to the county agency or organization with registration fees after the conference.
All emailed reservation requests must include:
Hotel preference (Hyatt or Sonesta)
County agency or organization to be billed
Full name(s) of occupants
Primary contact email for the room
Arrival date
Departure date
Any special rooming requests (if applicable)
OR

you may download a request form and return it via email as an Excel file.